Wills & Trusts Attorney in Los Angeles, California
MAKE YOUR FINAL WISHES HEARD
WE HELP CLIENTS DRAFT WILLS AND TRUSTS IN LOS ANGELES, CALIFORNIA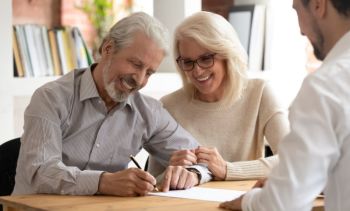 Wills and trusts allow you to legally record your final wishes for your family once you're gone. A trust allows you to set aside funds under the control of a trustee, while a will allows you to leave instructions for dividing your assets between beneficiaries. A will also allow you to give your loved ones a few final words of encouragement as they grieve.
Power of attorney documents protect you while you are still alive, and help your family carry out your plan. Attorney Paul D. Cass has helped countless clients in the Los Angeles area create their wills and trusts, and we can help you, too.
MAKE PLANS FOR YOUR MOST VALUED POSSESSIONS
Many times, the most prized family heirlooms have little to no monetary value at all. It is important to also consider these possessions when making plans for your estate to ensure that these priceless items are bequeathed to the ones you intend for them to go to.
Attorney Paul D. Cass understands the significance of your possessions, regardless of their monetary value, and helps you create a comprehensive plan for them. Call today to learn how you can establish a plan for all of your prized possessions.
IMMIGRATION, ESTATE, AND BUSINESS LAWYER IN LOS ANGELES, CA AND SERVING NEIGHBORING AREAS INCLUDING BUT NOT LIMITED TO:
Rampart Village

Wilshire Center

Westlake Village

Koreatown

Oakwood

University Park

Downtown Los Angeles

City Terrace

University Park

Central LA

Hollywood

West Hollywood

Chinatown

Beverly Hills

Culver City